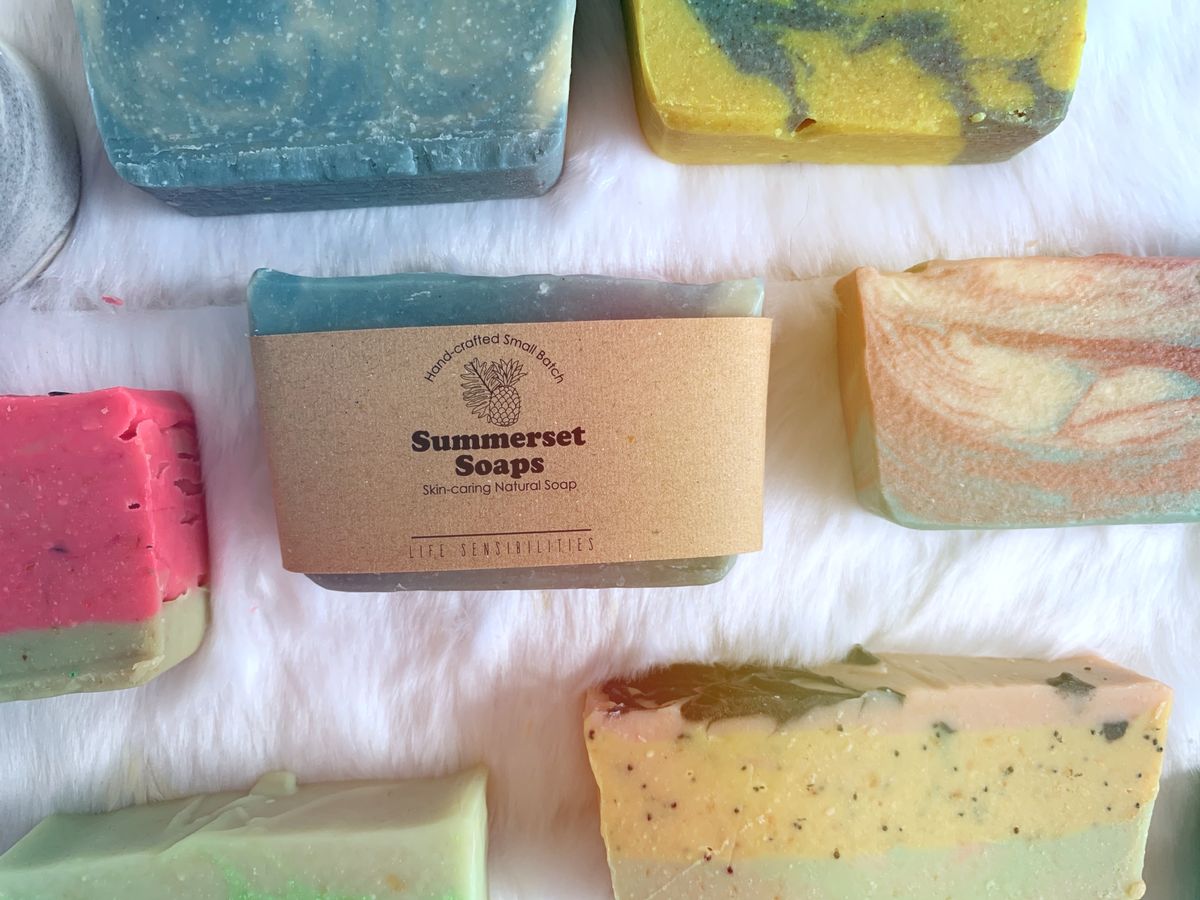 Hi and Nice to meet you!
We started Summerset after we joined a hobby craft class making cold process soaps. The teacher was one who was very encouraging and her love for soaps made us very much hooked on soaping, and wanting to find out more - to do more possibilities of wild varieties!
And then we went for a more intensive soap class at Soaplab, where the Teacher was great too! Why we ended up taking this further is because Rach is dealing with dry eczema which can be quite a pain when you have to pay so much to test a set of healing eczema cleansing range. Continuous usage of such cleansing range do not necessarily help much of the problem in the long term, let alone it can bleed your pocket quite a bit.
Then there's my sister, she has been battling eczema for the longest time too - which hers is more serious as it is wet eczema. Finding the better soap for eczema is always either luck or no chance at all.
From our class at Soaplab, we also understood the much importance of what you put in the soap is the ingredient or not that aggravates the skin condition.
Our soaps then are made with the real stuff, natural ingredients from plant and nature. We use milks in almost every range of our soaps because milk is ALWAYS good for you. We are obsessed with detoxing attributes of earth's clays, and you will see our soaps are always injected with tropical summer ingredients!
Soaps aside, eczema or psoriasis prone skin needs constant loving with good balms, oils or creams. We also carry our Healing Treatment Balm specifically for sensitive or inflamed skin. They are infused with pure essential oils, and yes, we may be a little pricier because we can only feel comfortable with good quality essential oils that are widely known for its quality.
On the topic of fragrance oil, you will only find it in our General Purpose Soap bar. This is made for just that - you can have it as a good hand wash bar, or a shower bar too if you are not averse to any skin conditions. Fragrance oil scent is not naturally derived - but lab made to mimic the matter.
So that is US!
Regards,
Joyce & Rachelle