Salt & Brine Bars (Soleseife)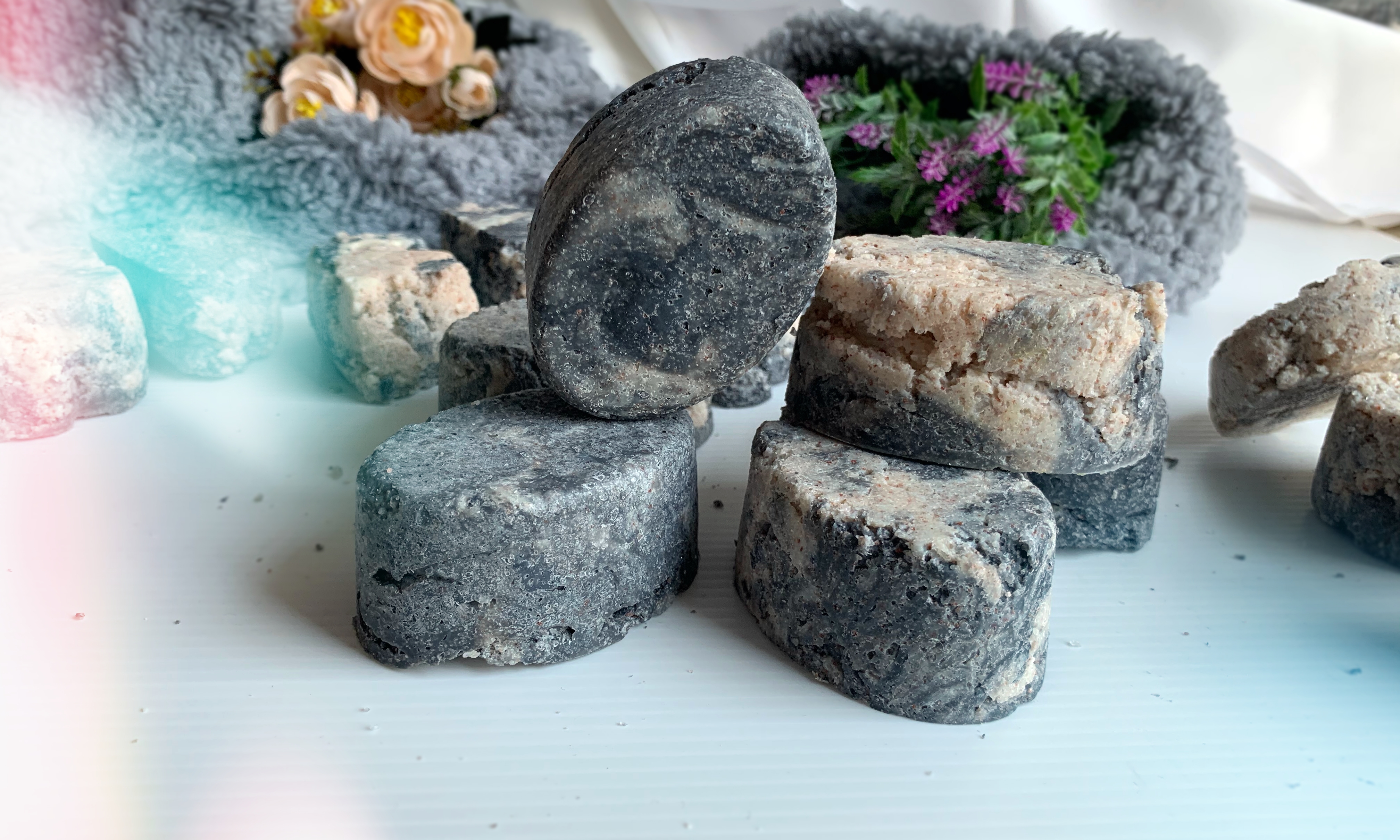 Salt Bar Soap
In the picture, it is a Salt Bar.
Salt bars are soaps made with high concentration of salt crystals, and the amount can be anything more than 50% of the soap totality.
As such, salt bars are really not for everyone, BUT, given a chance, you should try one if you have non-inflammatory skin because they are really scrubby, and some may not like it because of its abrasiveness (urrmmm...scratchy).
Personally, I am using it now on alternate days. I love it because it takes away all the dead-skin and the salt naturally will detoxify at the same time, leaving your skin smooth-soft and re-mineralised.
Salt soaps characteristics:
very low lather because of the high concentration of undissolved salt
high amount of coconut oil which is great for the skin, combined with rich butters and other oils for a skin-loving bar of soap
naturally exfoliates dull dead skin cells with its crystalline structure
salt minerals kill bacteria while neutralizing body odor
stimulates blood circulation and detoxifies the body by balancing systematic pH making it suitable for most skin types
soothes tired muscles associated fatigue
Brine Bar Soap (also widely known as German Soleseife seaman's salt water soap)
Brine soap is made with salt diluted in water at roughly a 20% solution.
The brine solution exerts the same skin cleansing and healing properties as our salt bars but in a milder concentration. This bar is Good For Any Skin Type, and Good For Many Skin Concerns.
We use a mixture of Pink Himalayan Rock Salt (known for salt with highest amounts of good minerals) and New Zealand Sea Salt. At Summerset, we have created this brine using part milk and part water, rather than water only, deeply cleansing and moisturising your skin leaving it silky smooth.

The skin conditions that may benefit from a brine soap include acne, dermatitis, bacterial or fungal skin infections and body odor issues. Used as a deodorising bar, our brine soap is a gentle cleanser and can help detoxify the skin. Brine soap does not exfoliate.
Unlike salt bars, our Soleseife lathered as well as our traditional milk soap, and even better when using a bath pouf. It is undeniable that our skin felt clean and polished, yet soft and conditioned, like you had used an exfoliant but without the scratchy feeling.
Soleseife is moisturising, and dispels the myth that sea salt is drying to your skin. It can be used everyday as a skin conditioner, or as an occasional replacement to your traditional bar when you want to tone, polish and give your skin a healthy glow.
---
SEA SALT BRINE & GREEN CLAY SOAP