ALOE GINGER with RICE STARCH SHAMPOO BAR (Fine Hair/Oily Scalp)
• Gentle, plastic-free shampoo
• Great for all hair types
• One bar replaces 2-3 bottles
• No SLS or harsh, stripping ingredients
• Cruelty-free & handcrafted with care
Say HELLO to our Shampoo Bars: your new gentle, plastic-free shampoo!
and say Goodbye to harsh, drying Shampoo Formulas.
Our shampoo soap has everything you want in a soothing bar and none of the icky stuff you try to avoid for your hair routine. It creates a luscious lather with fine bubbles that removes all the mess, and leaves your hair soft and clean.
This shampoo is curly-hair friendly and no issues on colour-treated or bleached hair because it does not have SLS or any harsh ingredients.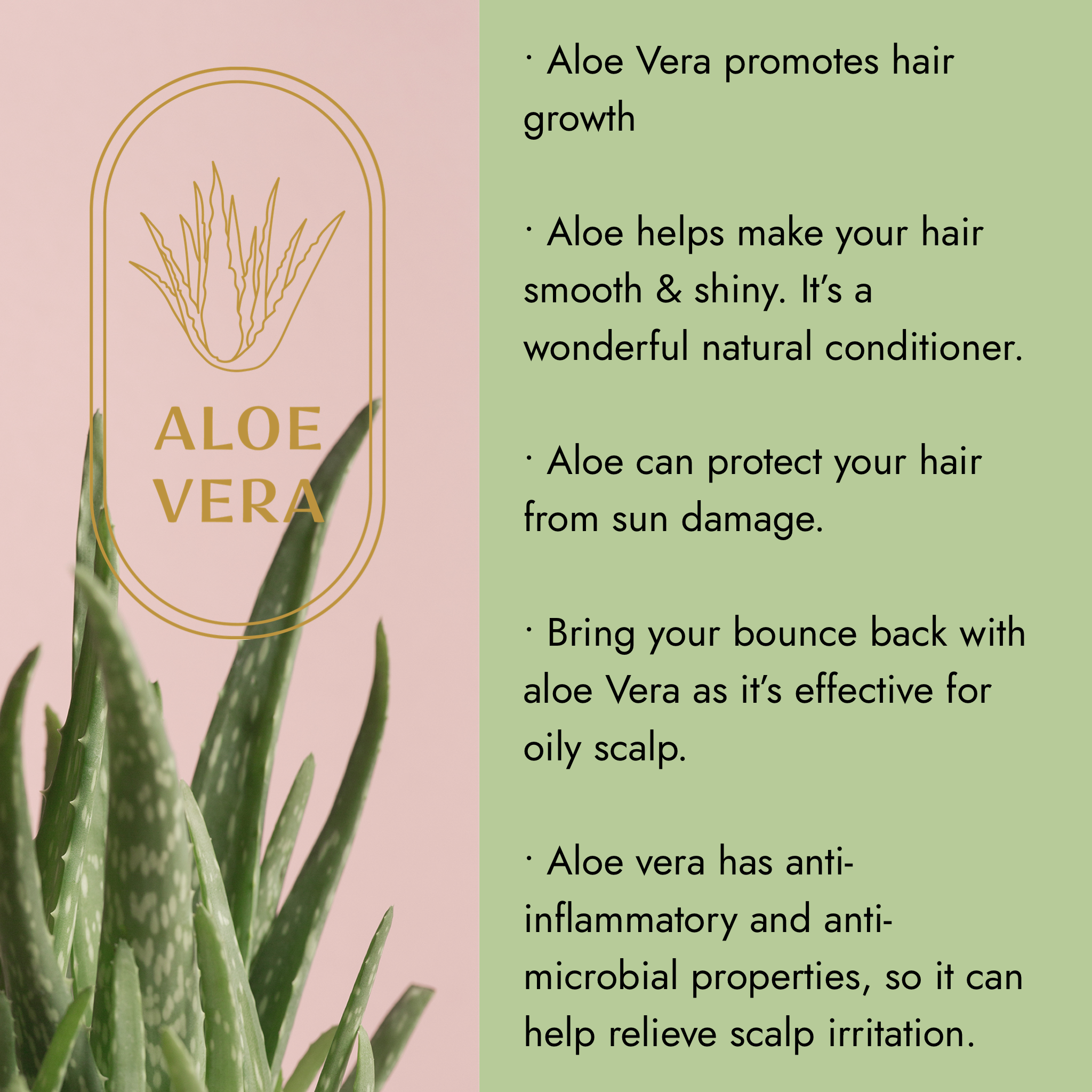 Details
Aloe Ginger shampoo soap:
Aloe vera is a plant that's renowned for having soothing properties. They're perennial succulents that look a bit cactus-like and are native to Africa and were referred to by the Egyptians as a 'plant of immortality.

Aloe vera can solve many hair problems, from mending damaged hair to controlling frizz and imparting hair shine. It is generally accepted that it helps enhance hair health and growth and aids in hair smoothing.

Aloe vera has moisturizing properties, and it cleanses the hair without leaving it dry.

Aloe contains certain anti-inflammatory properties that can help soothe irritation. The antioxidants in aloe help address oxidative stress, and the nutrients it contains help the skin repair itself after.

Ginger is rich in the antioxidant gingerol, which helps fight free radicals. Free

radicals can cause hair thinning and hair loss.

Essentially, ginger gradually stops the hair from either breaking off or falling off by stimulating hair follicles to grow at their own optimal speed.

Ginger's blood circulating properties work wonders on the health of the hair. It

has compounds and nutrients that have been proven to solve issues ranging from hair loss, dandruff and split ends, to itchy scalp, malnourishment and balding.
Ingredients
Featured ingredients
Ginger root powder may help in promoting healthy hair growth by improving blood circulation of the scalp
Aloe butter is high in antioxidants and vitamins A, C and E can maintain the softness, suppleness and radiance of skin and hair. The butter may stimulate the growth of thicker & stronger hair too.
rice starch and rice protein makes hair smoother, detangles hair and makes hair stronger
Panthenol (AKA Vitamin B5) restores shine and luster in dull hair while improving hair strength, also a natural conditioner
papaya extract helps to reduce friction between the hair strands. It is especially great for damaged hair by nourishing the scalp and hair, leaving them soft and supple.
Tea tree essential oil

contains
Full ingredients list: Sodium Cocoyl Isethionate, Sodium Lauryl Sulfoacetate (SLSA), Cocamidopropyl Betaine, Rice Starch, Aloe Butter, Behentrimonium Methosulfate, Hydrolized Rice Protein, Ginger Root Powder, Papaya Extract, D-Panthenol, Cetearyl Alcohol, Aloe Vera Gel, Sodium Lactate, Liquid Germall Plus preservative, and pure Tea Tree essential oil with Fragrance oil (parfum).
Batch Dec 2023
---
Try a shampoo bar today, save the earth.
Each shampoo bar may lasts longer provided they are well taken care off. As per all natural soaps are, it is best to keep them dry in between use to maintain its usage-life. Commonly known to lasts many washes from 30 to 50 washes, we would need remember that this is very much dependent on many factors and hair types, conditions or usage frequency! Sorry, we are being honest here!
Of course, if you choose to switch to a shampoo bar, you know you will be also helping our Planet, which is always worth paying a little bit extra - Less One More Plastic Bottle From the Ocean!
Shampoo bars are so convenient to carry them in your travel pouch, or gym bag. No spillage to worry about. Do you need think much more?
Give 2 washes, and you may be converted. Let your hair and scalp adjust to the change, and you may see the changes or if you are suitable with it.