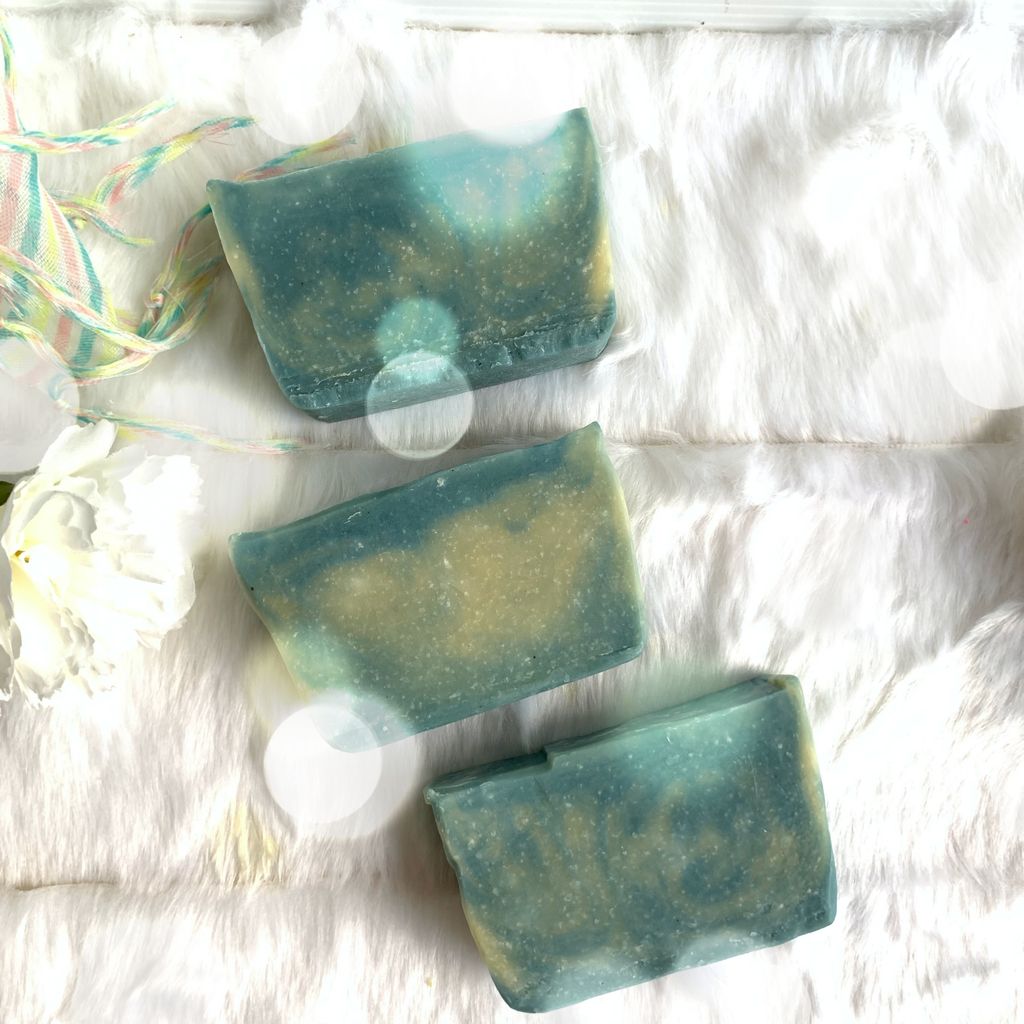 BLUE CLAYS & COCONUT WATER BAR
This soap cleanses and tones dull flaky skin with mineral rich clays. We have infused this bar with three types of clays - kaolin clay, blue clay and a dash of dead sea clay.
Almond oil in this bar will protect and sooth inflamed skin, and avocado oil provides essential fatty acids. A total balance soap as we have included a rich spectrum of different plant oils in this bar.
Characteristics: Saponified oils of coconut, sustainable palm, rice bran, olive pomace, sweet almond, avocado and castor oil. Blue clay, Kaolin clay and Dead Sea clay has been infused into this bar, together with Calendula oil as well into pure Coconut Water and Sea Salt. This collection has been scented with Plant Therapy's Immune Aid essential oil (a blend of Frankincense, Tea Tree, Rosemary, Lemon, Eucalyptus and Orange). We also infused with Young Living's Peppermint for that minty freshness.
Batch Fully Cured: 5 May 2020