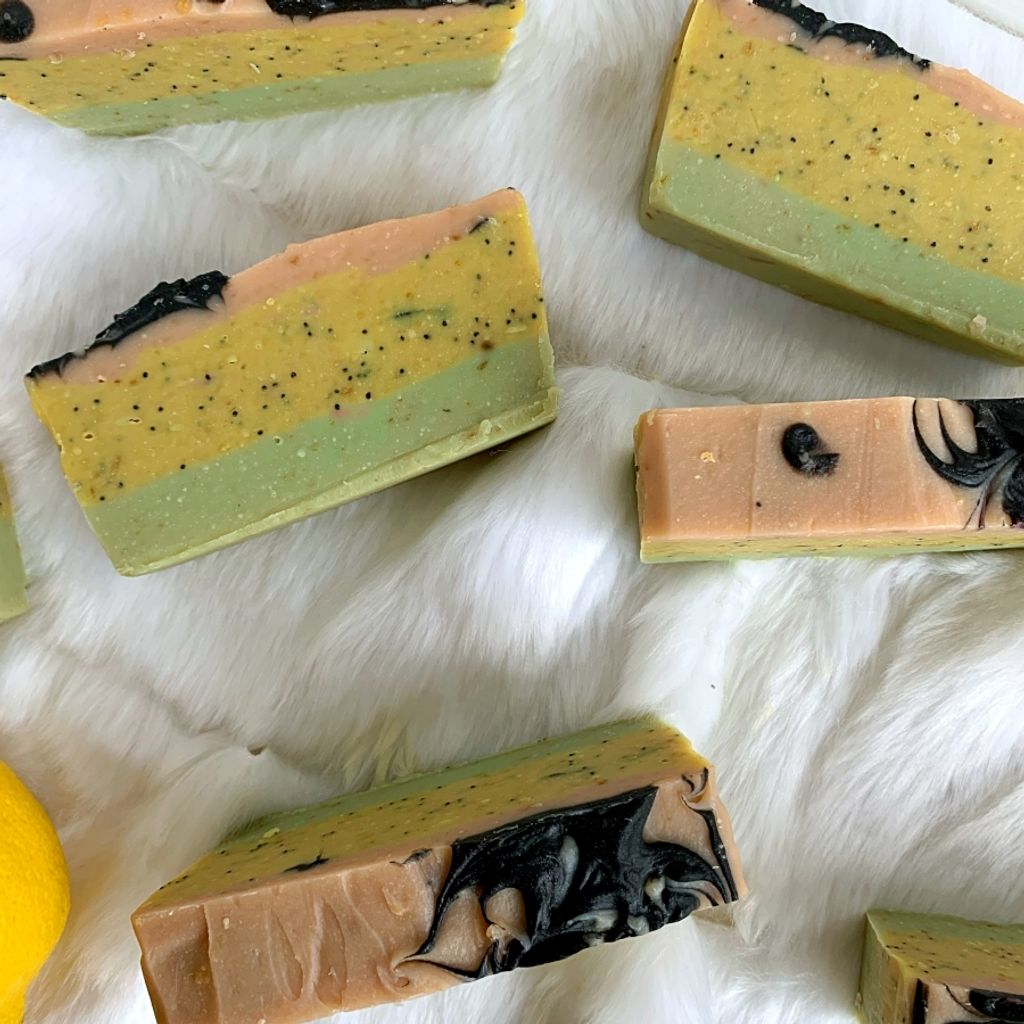 Cooling watermelon powder infuses this lemonade cold process soap bar. Poppyseeds promotes gentle skin exfoliation. Lemon has good deodorising effects, and they are added in here for its high antioxidant and vitamin C content.
Kaolin clay has been added to this bright soap too.
Suitable : For all skin types; Sensitive skin may use this bar too as the poppyseeds are mildly exfoliating. If have such concerns, you might want to try our version without the poppyseeds (Watermelon Pink Lemonade Bar).
Batch Fully Cured: 30 April 2020